URN SIZING
Each urn has the amount of internal space listed in the item description.  This space is measured in cubic inches, or c.i.  As a general rule of thumb, one can safely assume roughly 1 cubic inch per 1.5 pounds of animal, or Cubic Inches = Weight / 1.5.  
Example: Rex weighs 127 lbs.  Rex will need roughly 85 cubic inches of internal space, or Cubic Inches = 127 lbs / 1.5.
This is a general rule of thumb, and varies based on bone structure and other factors.  It is obviously better to err on the side of caution and choose slightly more when considering urn space.
ENGRAVING
We ask for your phone number for all engraving orders.  We will call to verify the desired engraving to ensure accuracy.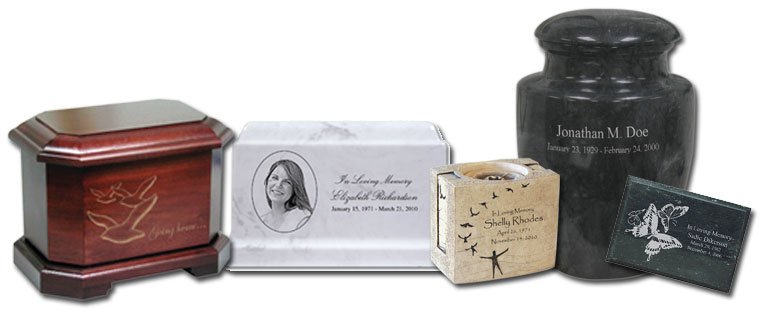 Stock Engraving
Stock engraving gives you the option to have images from our catalog engraved on your item.  There are many types of images, to include animals, flora, seasonal items and more.  Stock images are at the bottom of this page.
Custom Engraving
Custom engraving allows you to add phrases, dates, or other text to your item.  You also have the option to use stock images from our catalog with your text.
Photo Engraving
Photo engraving allows you to have photos of your beloved fur friend engraved into your item.  This must be a high resolution image, and meet certain size requirements, as it is necessary in order to have a sharp finish.  This form of engraving also takes time.  Please allow 10 business days for this addition.